Traditionally, charter schools had only two choices – self-management or hiring a costly, full-service Educational Service Provider (ESP). Both options have proven to be problematic.
Self-management is time consuming and complicated. Schools are spending too much time and resources on employment issues. Ever changing laws and regulations make it difficult to stay current and compliant.
Hiring a full-service Educational Service Provider means signing up for bundled services that can be cumbersome, inefficient, and inflexible. Schools everywhere are finding this one-size-fits-all approach often hides unjustified costs and bloated budgets. In the long run, it just isn't workable.
With Midwest Management Group, you can select the level of engagement that is right for your school. You only pay for the services you need and only for as long as you need them. We will work with you to choose from our three service lines – Human Resources, Business Managment, and Instruction – to custom design your best program. We work closely with on-site personnel to create an infrastructure that frees the School Leader and staff to freely, yet responsibly, carry out the vision of the Academy Board.
With transparency, flexibility, and accountability, we put the power back in your hands…where it belongs.
Our agreements typically have an immediate impact in several areas. Replacing your existing management agreement can result in double-digit savings. Our comprehensive program and competitive 401(k) plan will help you attract top-notch teachers. No longer held hostage by cookie-cutter plans that drain your fund balance, you are free to create the program that makes the most sense for your school and your students.
Help our charter schools attract ideal students and teachers

Provide team-building programs that foster growth from within

Assure sound financial management and reporting

Market effectively to maximize profit and sustainability

Value a broad range of experience and expertise of Board members

Focus on students the #1 priority

Foster environments of mutual trust and respect

Provide strong leadership and structure to instill confidence and support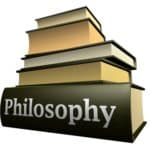 We work as a single united team with charter schools from around Michigan and give our clients the highest quality advice possible.